If it is an internship, a working student job, or dual studies at Viaboxx, we always welcome young people that are eager to learn new things and broaden their horizons.
At the moment, we have a DevOps Intern and a Marketing Dual Student in our team: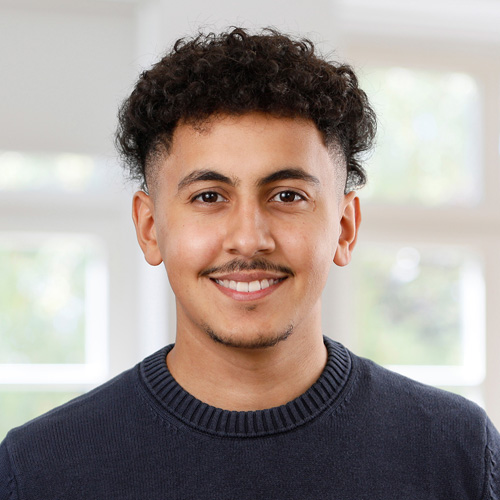 Salaheddine Foutih – DevOps Intern
Salaheddine, also known internally as Salah, started at Viaboxx as a working student last May. In February this year, he started a DevOps internship with us, focused on supporting the team on a large project for one of our customers.
Taking a DevOps course in his IT studies, he quickly became interested in this area and found Viaboxx the perfect company to learn even more about it.
What he appreciates the most about the company is the focus on innovation and solving modern-day problems. He also values the team's diversity: "It gives you an insight into the most diverse cultures and habits. You also get experiences from many different countries."
Salaheddine would best describe himself as open-minded, solution-oriented, and curious. Being open to new things, he was able to easily adjust and gain some responsibility in projects from the beginning: "It allowed me to grow beyond myself and my previous experience." Even starting the new employment in a pandemic situation, he immediately felt comfortable with the whole team.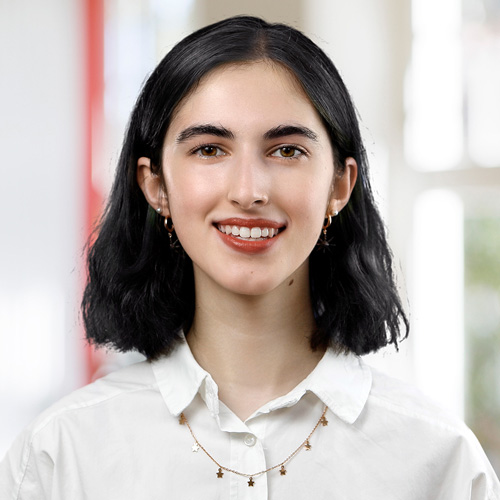 Ecem Karamanli – Marketing Dual Student
Ecem started her Marketing Dual Studies at Viaboxx in October 2020. Being a dual student, she is able to learn about modern marketing in theory and also in practice.
Due to the pandemic-related restrictions, Ecem had to start in the home office and could not meet the whole team in person. However, she immediately felt welcomed, adjusted quickly, and started supporting our team in marketing-related activities.
At Viaboxx she appreciates gaining responsibility from the very beginning on several topics and being able to contribute with ideas. She also values that so many different cultures can come and work together since the main language being spoken is English.
Describing herself as ambitious, independent, and compassionate, Ecem is eager to learn new things in terms of marketing and improving her writing skills, especially in English.
We are happy to have Salaheddine and Ecem as part of the team and we wish them lots of learning and success!