A special edition by Computerwoche & ChannelPartner, launched in April, highlights the best employers in the Information and Communications Technology industry in Germany. The featured companies are winners of the Great Place to Work award in 2020.
Double awarded, Viaboxx is part of the publication with a portrait that summarizes the highlights related to employee evaluation and initiatives listed in the culture audit.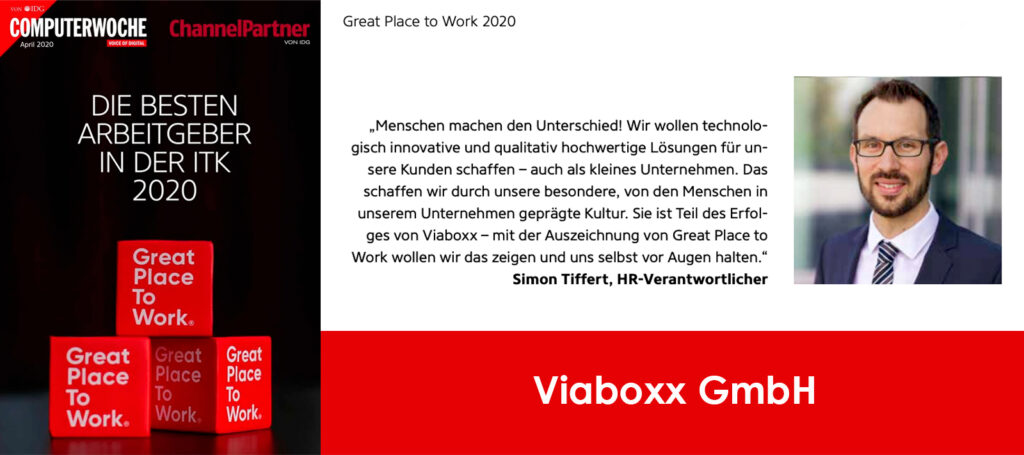 Check it out:
To access the complete publication (PDF file), click here. Find Viaboxx on page 70.