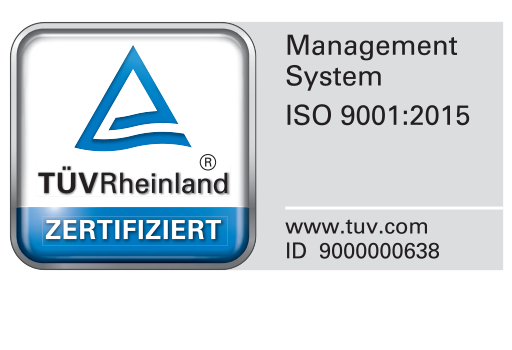 One year has passed since Viaboxx obtained ISO 9001:2015 Certification on May 10, 2019. Granted through verification by TÜV Rheinland and valid until 2022, the certification is related to the fulfillment of requirements for Quality Management (QM) systems and states that the company "demonstrate ability to consistently provide products and services that meet customer and applicable statutory and regulatory requirements".
The efforts to obtain the certification began in 2018, going through different stages and challenges. The first of them was to develop a documentation format that suits the tools used in the company, with Confluence wiki being selected as the documentation system and Trello as the task tracker for collaboration on open topics.
Another main challenge was to document all the routine business knowledge. "In this step, the balance between high-level documentation and detailed documentation is the key to the success of the system in the long run. If a process is not detailed enough it is more complicated to use it as a day-to-day guideline in the team's work. If a process is too detailed, every small change like changing a folder structure or link causes additional effort for the QM part", explains Simon Tiffert, authorized officer and project's leader.
The good performance in the first stages ensured success in having our Quality Management system certified according to ISO 9001:2015. However, in addition, constant maintenance efforts, such as team awareness and improvements in the implementation of the QM system are necessary. These aspects are checked regularly as a requirement for maintaining the certification, being the most recent on-site audit conducted in March of this year.
"Obtaining and maintaining this certification confirms our efforts and experience to satisfy our customers and look for options to continuously improve on all levels. Additionally, it verifies that we work risk-based and have a structured set of internal processes, not just for our core business but for all parts of the company", concludes Tiffert.