Rösrath is the second municipality in the Rheinisch-Bergisch district to receive bike parking facilities operated by the Viaboxx central booking and access digital system.
The first municipality was Overath, where the pilot phase was initiated last year with access restricted to a selected group of citizens.
Since last week, the Bike Hotels are available for all citizens at the train stations in both municipalities. The information was announced by Regionalverkehr Köln GmbH (RVK) in a press release.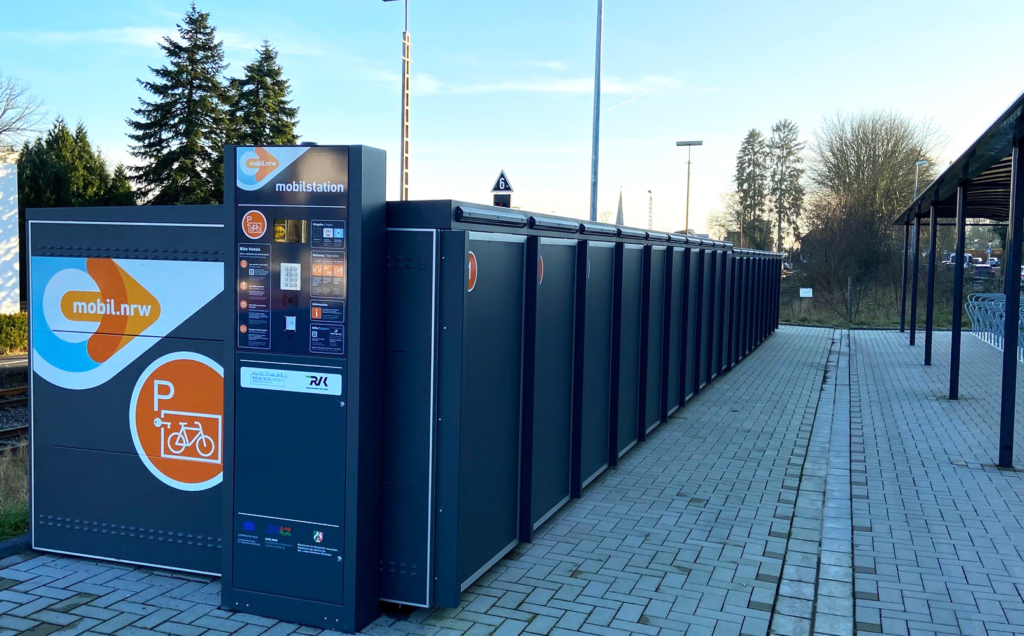 Aiming to build safer options for bicycle parking and support sustainable mobility, the integrated solution was developed through cooperation between Viaboxx and BIK TEC. Both companies were selected through public tenders by, respectively, NVR / NWL (booking & access digital system) and RVK (bike parking facilities).
By summer, new digital bicycle parking facilities are planned in Bergisch Gladbach, Burscheid, Kürten, Leichlingen and Wermelskirchen. In the future, the digital system will be available to all municipalities and transport companies in the areas covered by Nahverkehr Rheinland and Zweckverband Nahverkehr Westfalen-Lippe associations.
More information and user registration: www.rvk.de/bike-hotel