Since August 2022 the Product team has gained a new member! We are happy to welcome our new Product Owner Valeriya Aspekova! To get to know her better we had a conversation with Valeriya and she answered some questions about herself:
Can you tell us something about yourself?
I am from Kyrgyzstan, so my mother tongue is Russian, but I am also fluent in English. Right now, I am learning German. I came to Germany for a specific master's study that gave me more opportunities in the future than the ones in Kyrgyzstan. I would describe myself as a dedicated and diplomatic person. I am also very good at organizing stuff.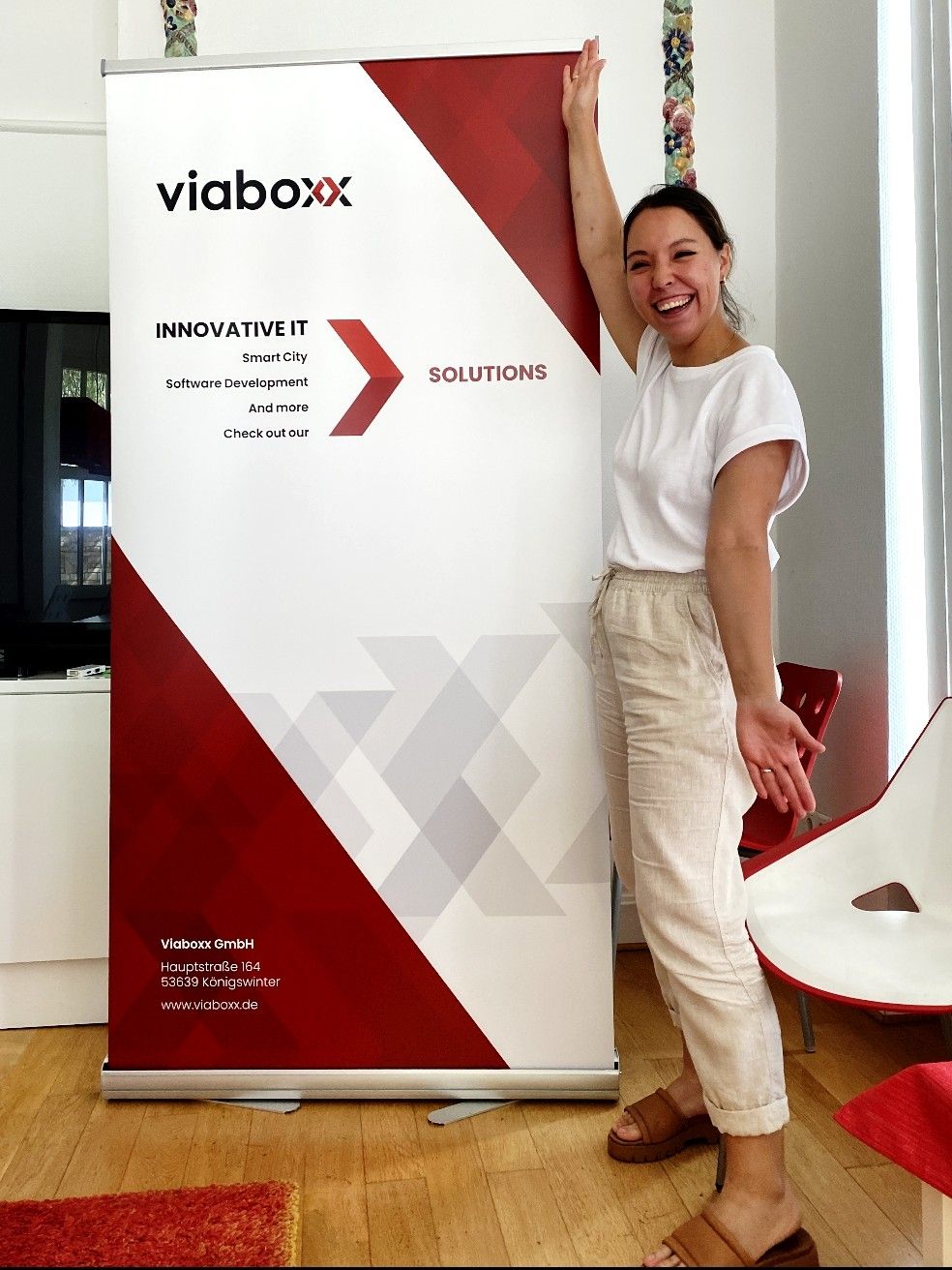 What about your educational background? Can you tell us more about that?
I did my Bachelor's in Economics and Management, and for the last three years before August 2022, I was studying my master's degree in International Information Systems, a mix of Business and Informatics.
Something that stood out to us is your experience in different fields. Can you tell us more about it?
In the IT field, I have experience from different perspectives. For one year I was a consultant for public authorities on digital transformation topics in Kyrgyzstan. Here in Germany I also worked as a working student in IT-business supporting solutions in the IT retail Department. As a Product owner, this is my first position.
Professionally, what do you most enjoy?
What I like is being part of creating something completely new. As a Product Owner, I can take part in defining how the application will look like and what functionalities it will have. This is very exciting.
What were your first impressions about us and how is your experience so far?
My first impression of Viaboxx was that everything is fast and dynamic. Despite that everyone is really supportive and friendly. My experience so far was exciting and interesting. There is a lot to learn and a lot of information to consume. I am currently working on the bike parking projects and supporting the product team with writing user stories, visualizing future parts of the application, and managing change requests.
What do you like the most about being part of the Viaboxx team?
I like that the team is small and therefore efficient, so you can always reach people and quickly discuss the necessary work topics. That really stood out to me.
Welcome to the team Valeriya! We wish you success and hope you'll have lots of exciting moments with us.